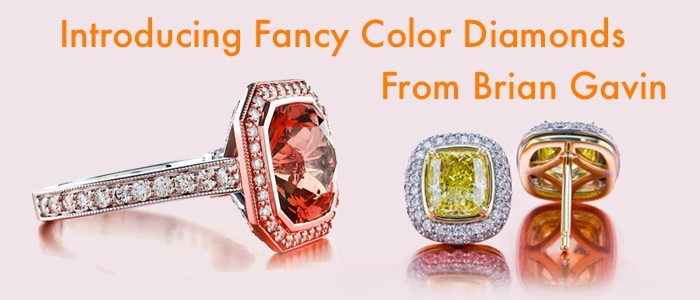 In the world of ideal cut diamonds, one name is synchronous with quality and perfection – Brian Gavin. Brian can be considered the forefather of super ideal cut diamonds and his contribution to the industry paved the way for the introduction of Hearts And Arrows diamonds in the modern market.
Today, his brands of signature diamonds are well known for their top performing optics and the growing legion of satisfied customers are testament to that. In late 2013, Brian Gavin Diamonds officially unveiled their inventory of fancy colored diamonds to the world.
My Honest Review of Brian Gavin's Fancy Colored Diamonds
BGD's strength lies in their range of ideal cut specialties like the rounds, princesses and cushions. Unfortunately, such standards don't exist in fancy colored diamonds. Instead of being cut for optimal light performance, FCDs are cut with weight and color retention techniques.
And I will be blunt here: this makes the diamonds in their inventory not much different from what you can get anywhere else. While I applaud their business decisions to enter the fancy colored market, it isn't any ground breaking news or notable undertaking in my professional opinion.
What Kind of Features Would You Expect to See?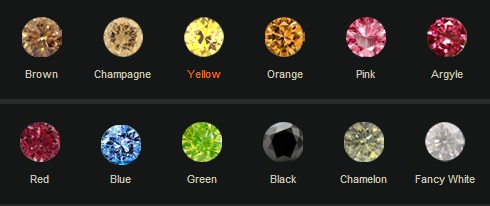 The different hues available at BGD.
Brian Gavin source their fancy colored inventory through a manufacturer. Sadly, their current listing of diamonds only includes static image. In my viewpoint, the amount of details on a given stone can be insufficient for you to make a purchase decision. In fact, this amount of information is no different from what their competitors can offer to any consumer sitting behind a computer.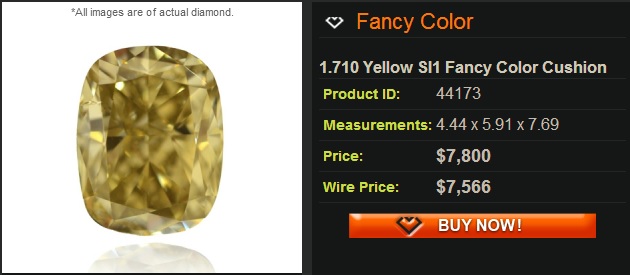 This is what a typical listing would appear like on the website.
Price Comparisons Against Major Online Competitors
We all know diamonds are expensive and prices of colored stones can become astronomical when they get bigger in size or come in rarer colors like pink or red. As a consumer, I am sure pricing is one key factor when purchasing large ticket items. This is even more important when a difference of a few percentages can mean a few thousand dollars in larger stones.
A comparison of listed prices between BrianGavinDiamonds, Blue Nile and James Allen.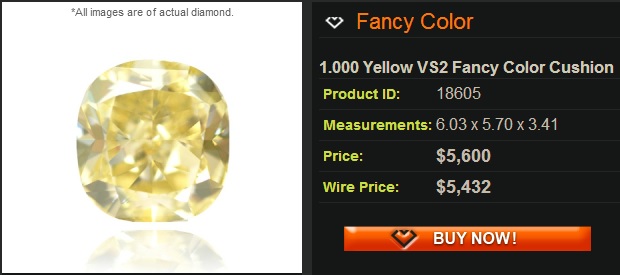 http://www.briangavindiamonds.com/diamonds/diamond-details/1.000-yellow-vs2-cushion-diamond-gia-18605

http://www.bluenile.com/fancy-yellow-cushion-cut-diamond_c-LD03777286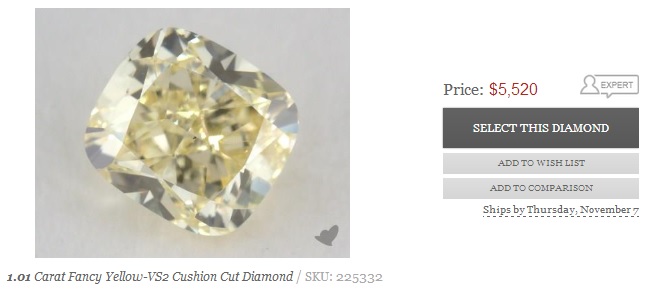 http://www.jamesallen.com/loose-diamonds/fancy-color/yellow/cushion-cut/1.01-carat-vs2-clarity-sku-225332
* Do note that this side by side price comparison is based on diamonds with the closest specifications I can find. In real life, the value of a stone is dependent on other tangible factors like inclusion types, cut, shape appeal and etc… 
As seen above, the prices are comparable and very competitive in the online landscape. However, Blue Nile is a company I would never consider dealing with. Even if Blue Nile can offer better prices than any other vendor, they do not provide any additional information beyond a piece of grading report. The thought of buying a fancy colored diamond without pictures or videos is simply ludicrous.
Reasons to Choose Brian Gavin as Your Jeweler
While I may not be blown away from their inventory of FCDs, I have nothing short of compliments for their good business practices and ethics. Brian Gavin's reputation is built on rock solid integrity and customer service.
The company extends a fifteen day inspection duration on all their jewelry and diamonds from the day you receive it. This allows plenty of time to reconsider your purchase after seeing it in person and also enable you to perform any private appraisals of your undertaking.
Another good reason for me to recommend their services lies on the quality of craftsmanship of their settings. Besides delicate attention to details, BGD has a collection of stunning ring designs that will melt any lady's heart.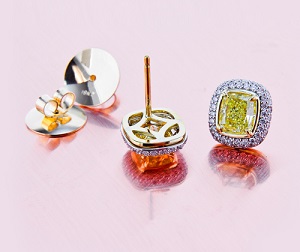 Some samples of previously created jewelry by Brian Gavin.
After JamesAllen.com's video technology platform for FCD shopping, BGD ranks as my next best alternative to purchase a fancy colored diamond online.
Perhaps the day may come when Brian Gavin Diamonds introduce a signature line of fancy colored diamonds with ideal optics. That will surely turn heads and revolutionize the industry. It would cater for an untapped niche market where consumers demand colored stones with unparalleled brilliance and scintillation. When that day comes, I will be the first in line.